The previous entry may have been panned by the critics but it hasn't stopped Sega announcing a new entry, Sonic Boom: Fire And Ice will be coming to the 3DS later this year.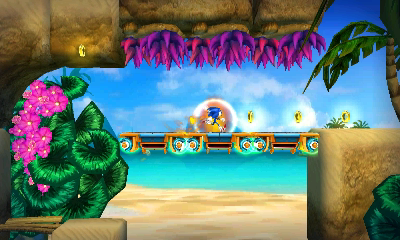 Sega released the following:
"Developed by Sanzaru Games Inc. , Sonic Boom: Fire & Ice is a single player game with collaborative gameplay components that shares key characters, events, and lore of the Sonic Boom universe. Players will see Sonic and his friends in familiar settings as they embark on a brand new adventure to battle Dr. Eggman as well as an all-new super villain, D-Fekt. The team's adventures will bring them to locations both familiar and new as they explore, race and protect their world."
Of course, as expected by the title, the game will also have the use of fire and ice in incorporated into gameplay; players will be able to use the elements whilst attacking or whilst interacting with the environment.
Sega also announced that there will be a supplemental game included, Bot Racing – purely about racing and speed. I would have rather have the Chao Garden back but it'll be interesting to see what Bot Racing consists of.
Expect to hear more about Sonic Boom: Fire And Ice over the next few months. For now check out the trailer down below: